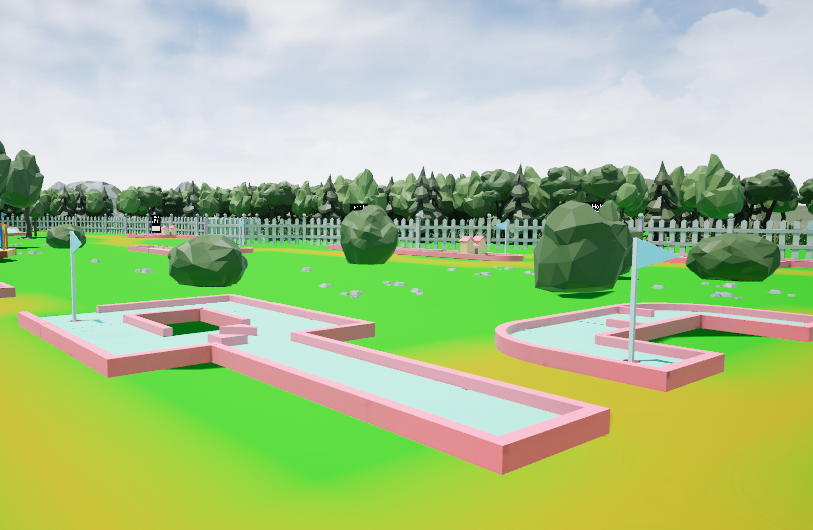 Short Description
Mini Golf VR is a small mini golf game made in Unreal Engine for VR.
Features
Play Minigolf on a map consisting of 18 holes and see how well you can do!
What Did I do?
Everything except art and music.
I was the only programmer on this project, creating all the mechanics and interactions you see in the game. The VR Interaction however is build upon VRExpansion plugin for Unreal engine which greatly eased the development of VR. I also designed all of the holes and environment myself, however the 3d models are not made by me, nor is the music or sound effects.
Play The Demo
To play the demo you require a virtual reality headset with VR controllers. You can download the steam VR version(compatible with all VR headsets) or the Oculus Quest version below.
Download